Hot on the heels of the new Apple TV announcement, our questions are starting to be answered. Exactly as I predicted, Apple will NOT have a first-party game controller for Apple TV, but instead has chosen to partner with SteelSeries on a brand-new design: The Nimbus.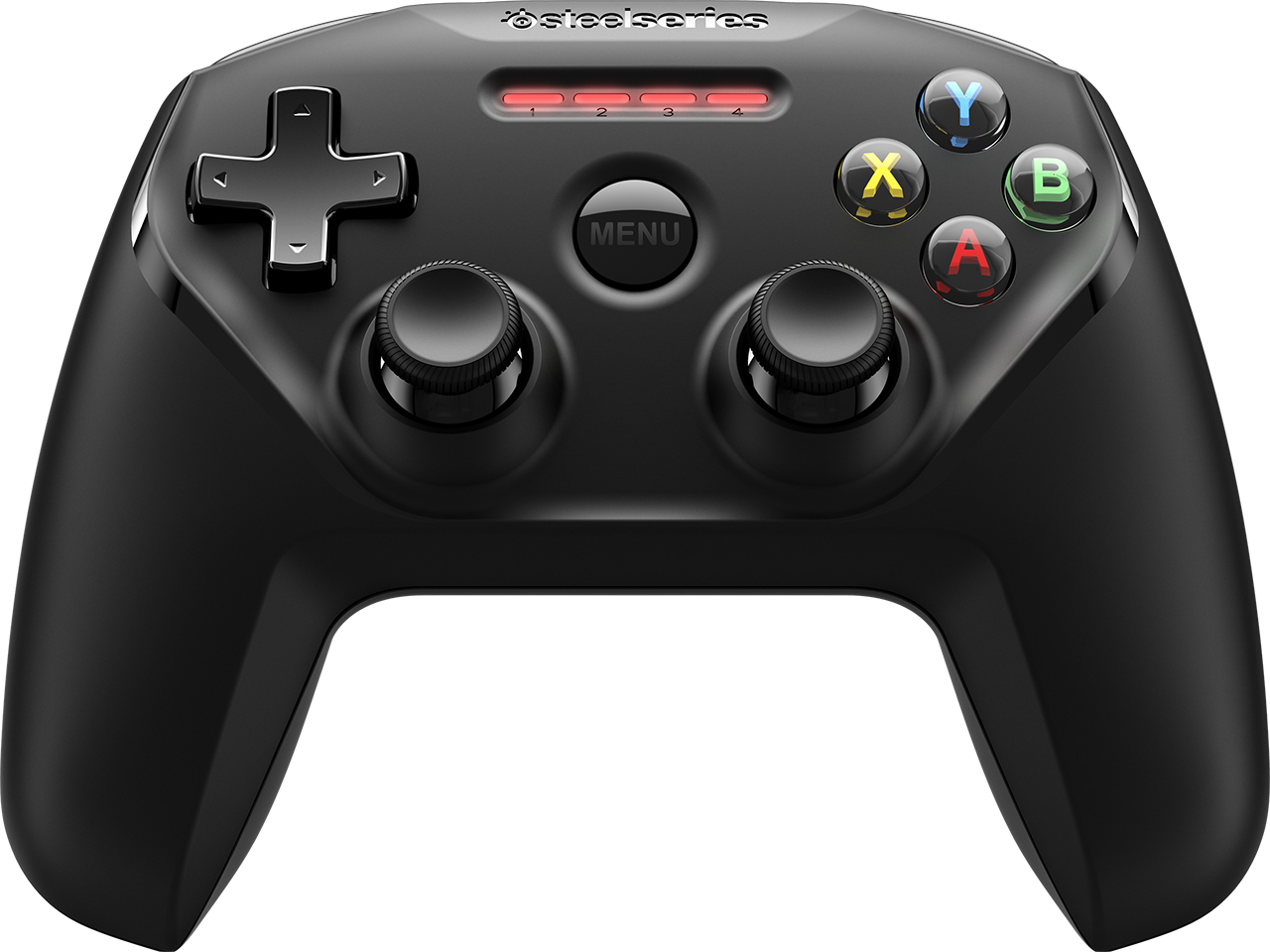 At this point, I know as much as you do about this controller. But we can make some guesses based on the available renders.
The analog sticks look exactly like the Xbox One's, which is excellent. The d-pad is a true Plus-shaped design, far better than the circular pads SteelSeries has used until now. The surface appears to have a matte texture, likely more bumpy than most other controllers. Lastly, the "Pause" button has been changed to "Menu".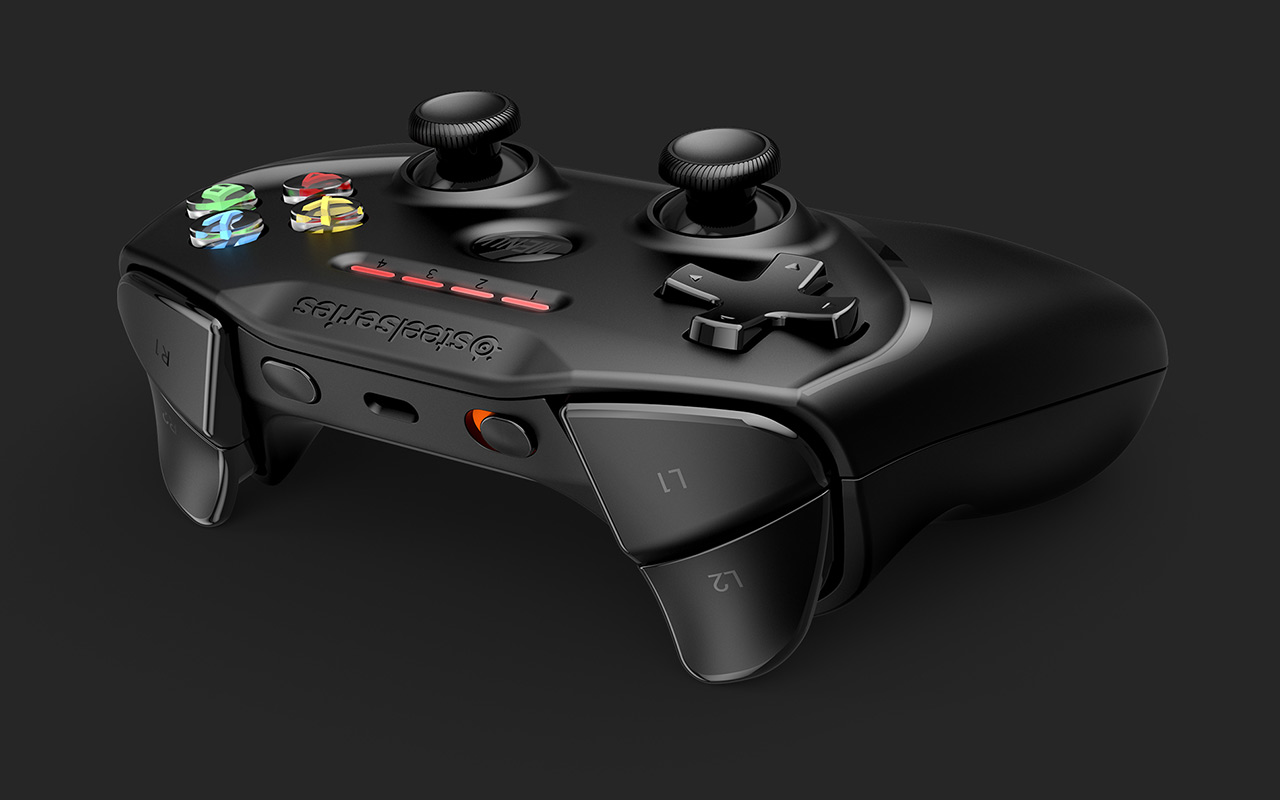 Unlike every other MFi controller, the Nimbus charges using an integrated Lightning port, rather than requiring a USB cable. Also unique: the Bluetooth connection. The SteelSeries Nimbus connects to the Apple TV using the Bluetooth 4.0 standard; previous MFi controllers used the Bluetooth 2.1 standard instead.
The SteelSeries Nimbus appears primarily marketed towards the new Apple TV, but that doesn't mean existing iOS devices are left out. SteelSeries promises compatibility with the same iOS devices all current MFi controllers work with, as well as Mac compatibility, which is something only SteelSeries has been able to deliver so far.
SteelSeries is also launching a companion app for the controller, which should allow for easier firmware updates than the Stratus controllers, which required installing a potentially dangerous kernel extension to your Mac.
Aside from that, we know very little. Hopefully SteelSeries has corrected the poorly designed triggers used on their last controller. If so, we could be looking at the best MFi controller ever made.
I'll be getting my hands on one of these and reviewing it as soon as possible.