One of the most popular forms of MFi controller on the market is the Xbox-style layout Bluetooth pad, and I'm happy to be able to reveal the latest controller to fit this style.
Codenamed the "PXN Speedy" is manufactured by an MFi-certified OEM responsible for building multiple controllers for well-known companies. Most of the MFi controllers currently available, as well as hundreds of controllers from the past 18 years, are from the same team. These guys know how to build controllers.
Now, for the first time ever, they're planning on launching an MFi controller of their own. Their new pad is the spitting image of an Xbox 360 controller – staggered analog sticks, elevated circular dpad, large ABXY buttons, bumpers and triggers – everything an Xbox gamer would want out of an iOS gamepad.
But the "Speedy" takes it one step further by adding an attachable iPhone grip to the back, similar to the Mad Catz C.T.R.L.i pad. These grips are always a welcome addition, and I always find it surprising when a controller ships without one.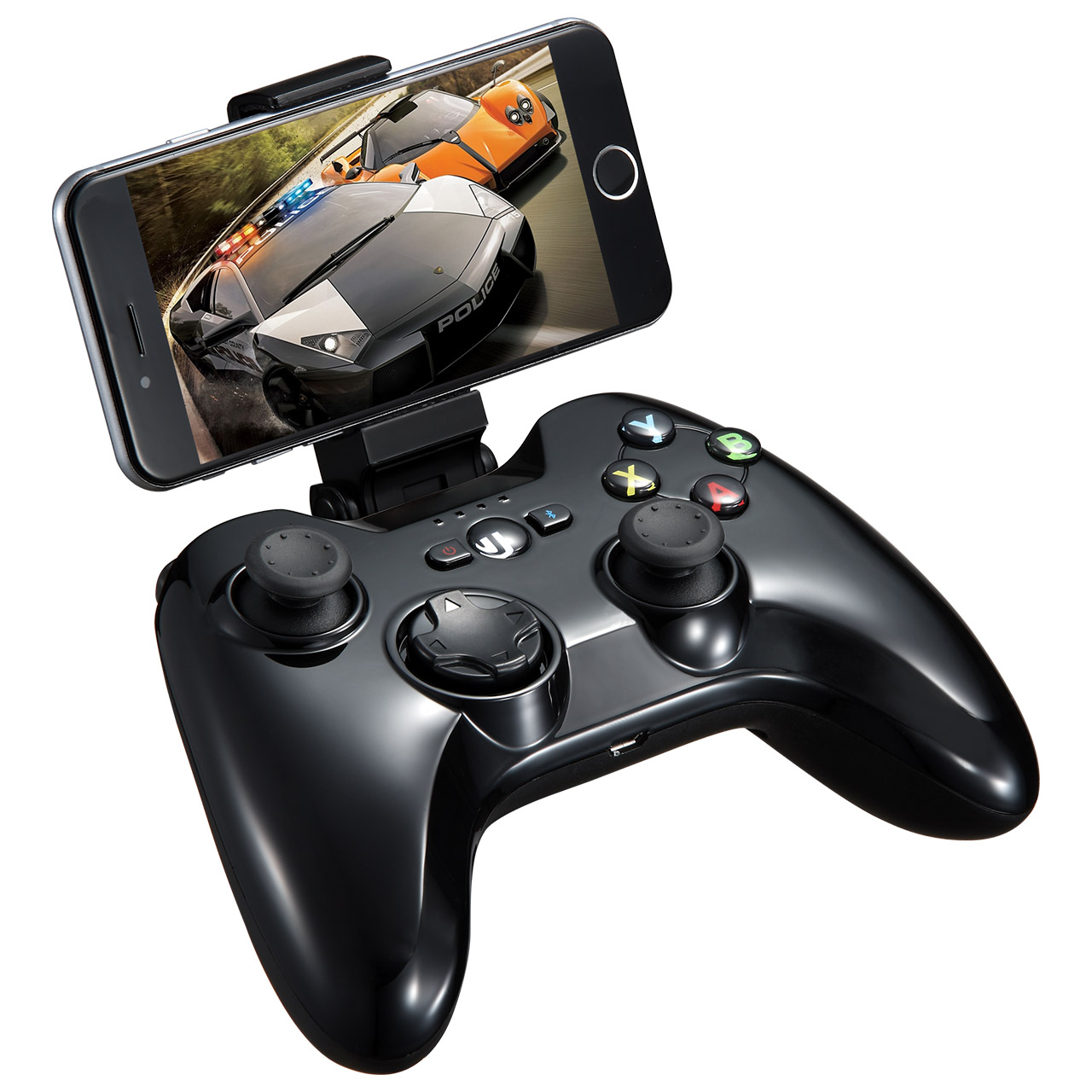 As this controller is already MFi certified, we shouldn't have long to wait until it is released. Pricing and availability has yet to be nailed down, but considering that design, manufacturing, and marketing is all being handled in-house, I'd be shocked if the price wasn't reasonable.
I'll be going hands-on with this one soon, and putting together a full preview for the site, as well as providing feedback and suggestions. With any luck, when this "Speedy" controller is released later this year, it will wind up being a compelling option for iOS gamers.