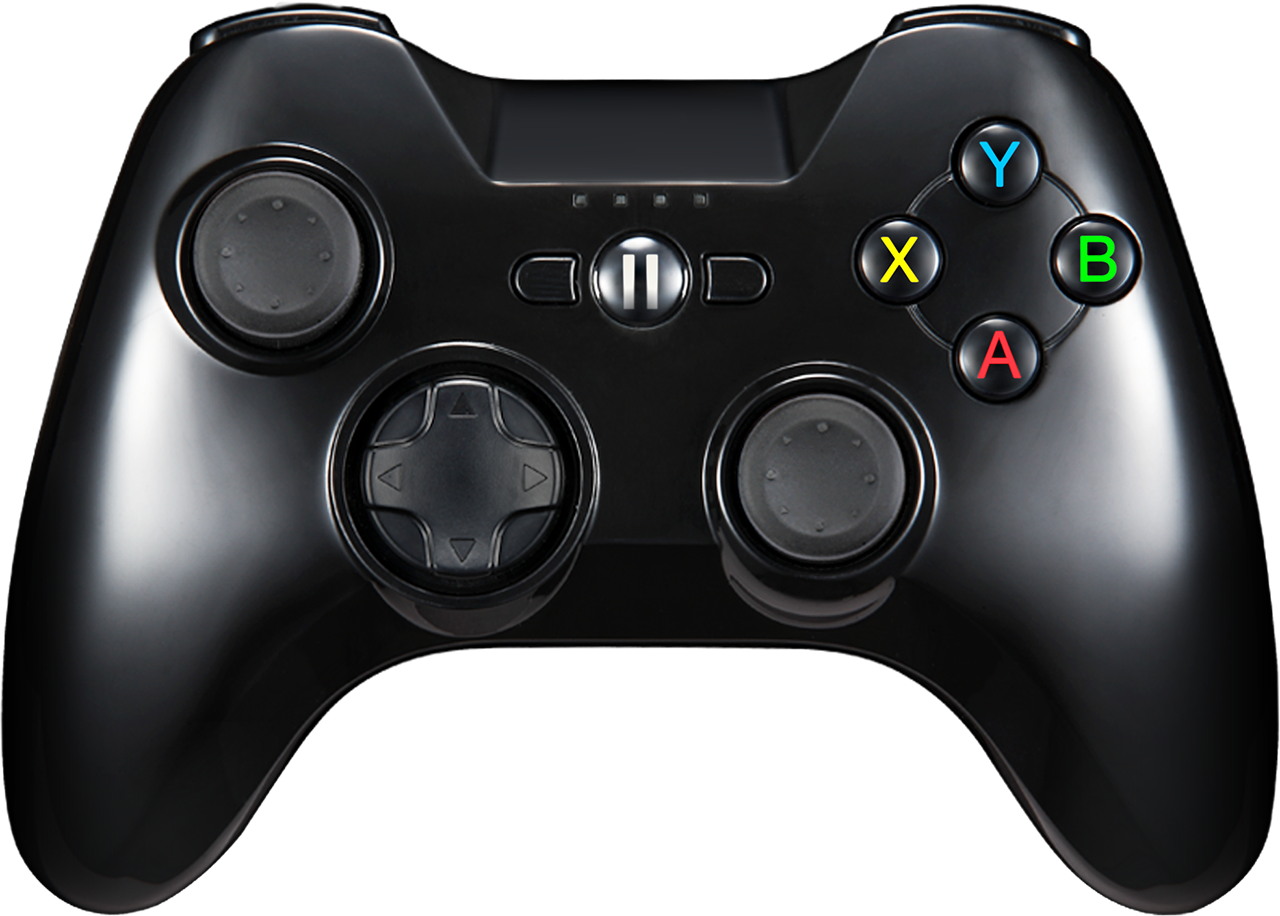 The PXN Speedy controller is an Extended layout iPhone and iPad game controller.
As per the Extended MFi controller layout specifications, the Speedy features 4 face buttons, a d-pad, 2 left and 2 right shoulder buttons, 2 analog sticks, and a pause button. The face buttons, shoulder buttons, analog sticks, and d-pad are all pressure sensitive.
The PXN Speedy connects to the iPhone and iPad via Bluetooth, and is compatible with the iPhone 5, iPhone 5C, iPhone 5S, iPhone 6, iPhone 6 Plus, iPad 4, iPad Mini (1,2, & 3), iPad Air (1 & 2), and iPod Touch (5th Gen). Due to Apple's policies, the Speedy is not compatible with any iPhone or iPads that do not have a Lightning port.
An attachable iPhone grip is included with the Speedy. The grip is large enough to support all available iPhone models, but will not hold an iPad Mini.
The Speedy is powered by an internal rechargeable battery which can be reloaded with the included Micro USB cable.
Compatible Games
A complete list of all games compatible with MFi game controllers, including the PXN Speedy, is available here on AfterPad: MFi Controller Compatible Game List