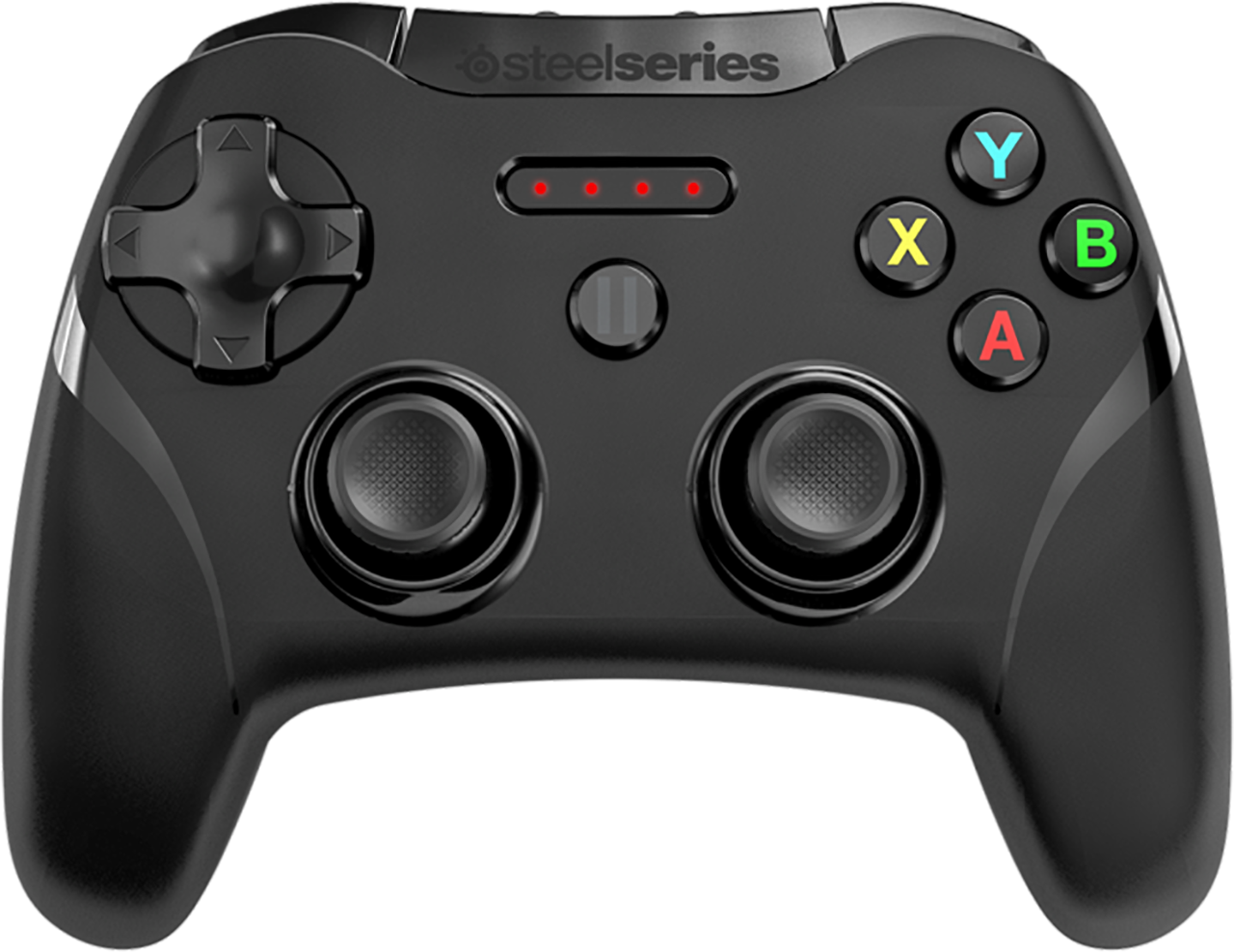 The SteelSeries Stratus XL controller is an Extended layout iPhone and iPad game controller produced by SteelSeries.
As per the Extended MFi controller layout specifications, the Stratus XL features 4 face buttons, a d-pad, left and right shoulder buttons, 2 analog sticks, 2 triggers, and a pause button. The face buttons, shoulder buttons, triggers, analog sticks, and d-pad are all pressure sensitive.
The SteelSeries Stratus XL connects to the iPhone and iPad via Bluetooth, and is compatible with the iPhone 5, iPhone 5C, iPhone 5S, iPhone 6, iPhone 6 Plus, iPad 4, iPad Mini (1,2, & 3), iPad Air (1 & 2), and iPod Touch (5th Gen). Due to Apple's policies, the Stratus XL is not compatible with any iPhone or iPads that do not have a Lightning port.
History
SteelSeries is a well-known PC gaming hardware manufacturer with a respected line of mouse, keyboard, and headphone peripherals. The Stratus XL is a follow-up to an earlier SteelSeries MFi controller - the SteelSeries Stratus.
Unlike its predecessor, the Stratus XL is a full-size design with many similarities to the Xbox One, though with the parallel analog stick layout most commonly associated with the Playstation.
Compatible Games
A complete list of all games compatible with MFi game controllers, including the SteelSeries Stratus XL, is available here: MFi Controller Compatible Game List
Review
The Stratus XL was the subject of an extensive review here on AfterPad, based on months of regular use.
SteelSeries Stratus XL - The AfterPad Review
For questions and comments about the review, a discussion post is available on the Forums.
Buy Now