I just arrived back in San Francisco for WWDC, so of course the first thing I did was visit the new Union Square Apple Store.
The new store is amazing, and probably warrants an in-depth review of its own. But of special note to readers of this site, the store is host to a few MFi controllers you can't easily get anywhere else. There's the 9.7inch iPad Gamevice, which is only available online and in this store. And – of special interest to readers of this site – an exclusive MFi controller: a white version of the SteelSeries Nimbus.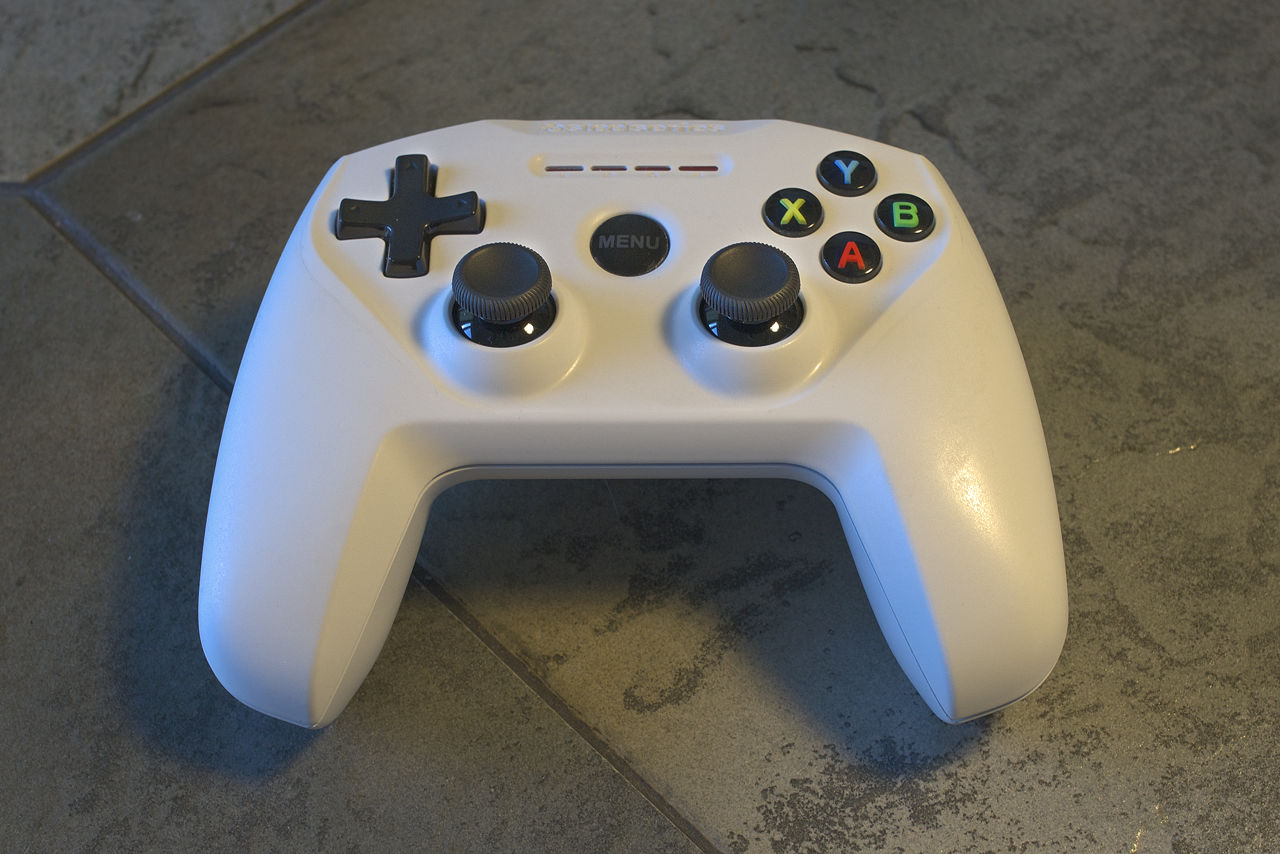 I've been wondering about this controller since it was first hinted in blurry photos from press visits to the store's soft-launch. I was expecting to see this controller roll out to additional Apple Stores in the weeks after the Union Square store opening. Instead, SteelSeries was completely silent about it. I wasn't expecting a full ad campaign extolling the virtues of a white controller, but I was at least expecting a mention on the SteelSeries website. Alas, nothing – I definitely needed to check things out for myself.
After chatting with the gaming expert at the Apple Store, I have a more clear picture of what's going on. Turns out the white Nimbus controller is exclusive to this specific Apple Store location. If that isn't enough, SteelSeries only made a few hundred of them. So if you want a white Nimbus, act fast. And… I guess, book a flight to San Francisco.
But do you really want one? I'm not going to do a separate review for a color variation – my review of the regular SteelSeries Nimbus mostly stands for the white variation – but there are a few things about this model that are worth mentioning.
The most important thing: this white Nimbus is very clearly just the black version with a coat of spray paint. And not particularly good spray paint, at that. I was able to scratch off a bit with my fingernail, revealing the standard black plastic beneath.
Due to the extra layer of paint, the surface texture of the controller is noticeably less "matte" than the black version, and as a result, feels much cheaper. The feel falls somewhere in the gray area between matte and glossy – it feels far more like a decent Chinese knock-off controller than it does like a premium Apple-exclusive product.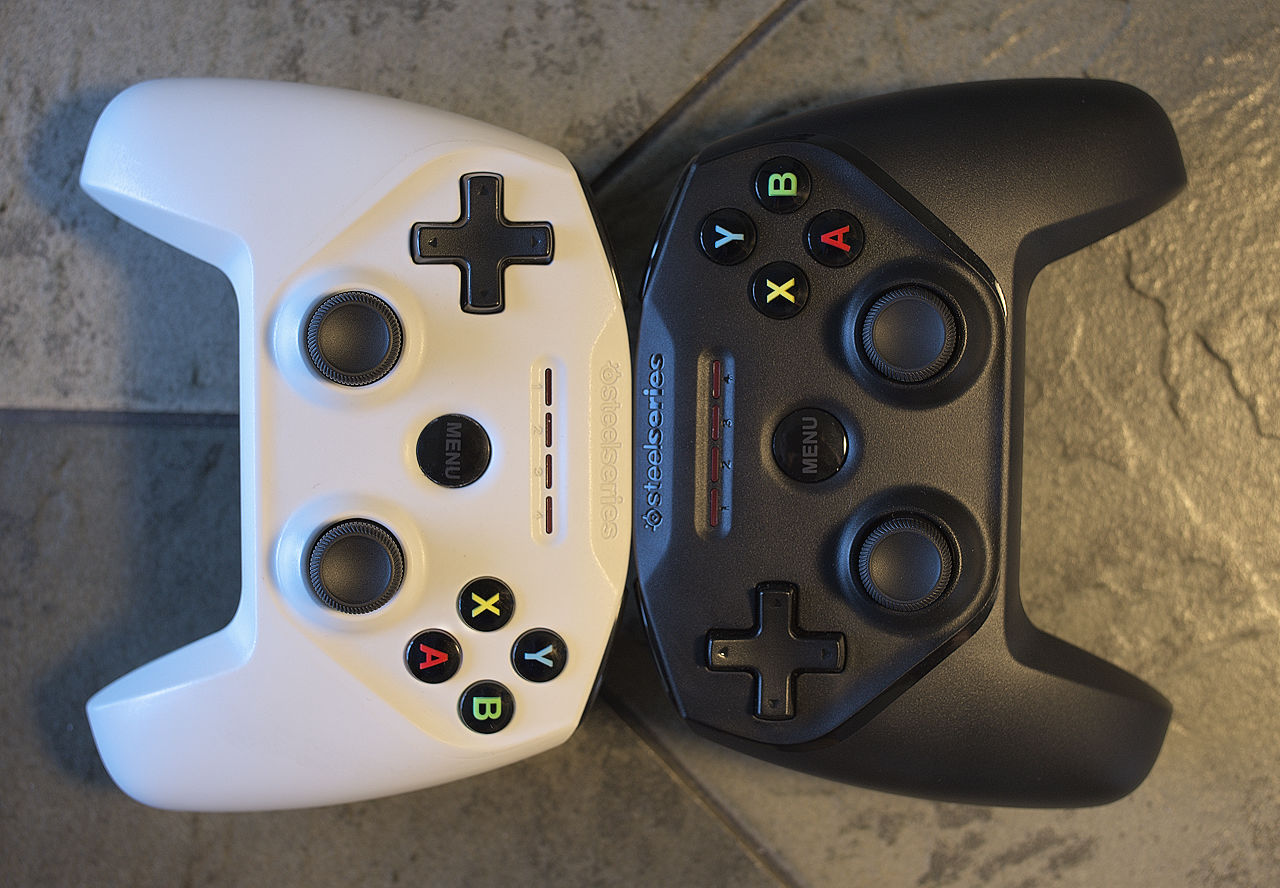 The coat of white paint on this Nimbus has another unfortunate side effect: it makes the entire controller smell strongly of chemicals. Seriously – I'm not usually affected by this type of thing, but upon opening the box, I was hit by an overwhelming smell that reminded me of white-out fluid. I'm assuming this is left over from whatever they did to color the surface of the controller. Whatever the reason for it, I had to leave the controller sitting at an open window all night before the smell faded enough for the controller to be usable.
The controller I purchased has another problem, and unfortunately, this one goes far beyond cosmetics. The A button is extremely sticky. I have no idea whether or not to chalk this up to the paint job – none of the black Nimbus controller I've used have this problem – but it's kind of a big deal, the problem doesn't disappear after using it for a bit.
The last thing I have to point out is the price: for this limited-edition white (painted) Nimbus, you'll have to shell out $59 dollars. That's a significant premium over the standard Nimbus, which is currently on sale for $41.99 on Amazon (with free shipping!).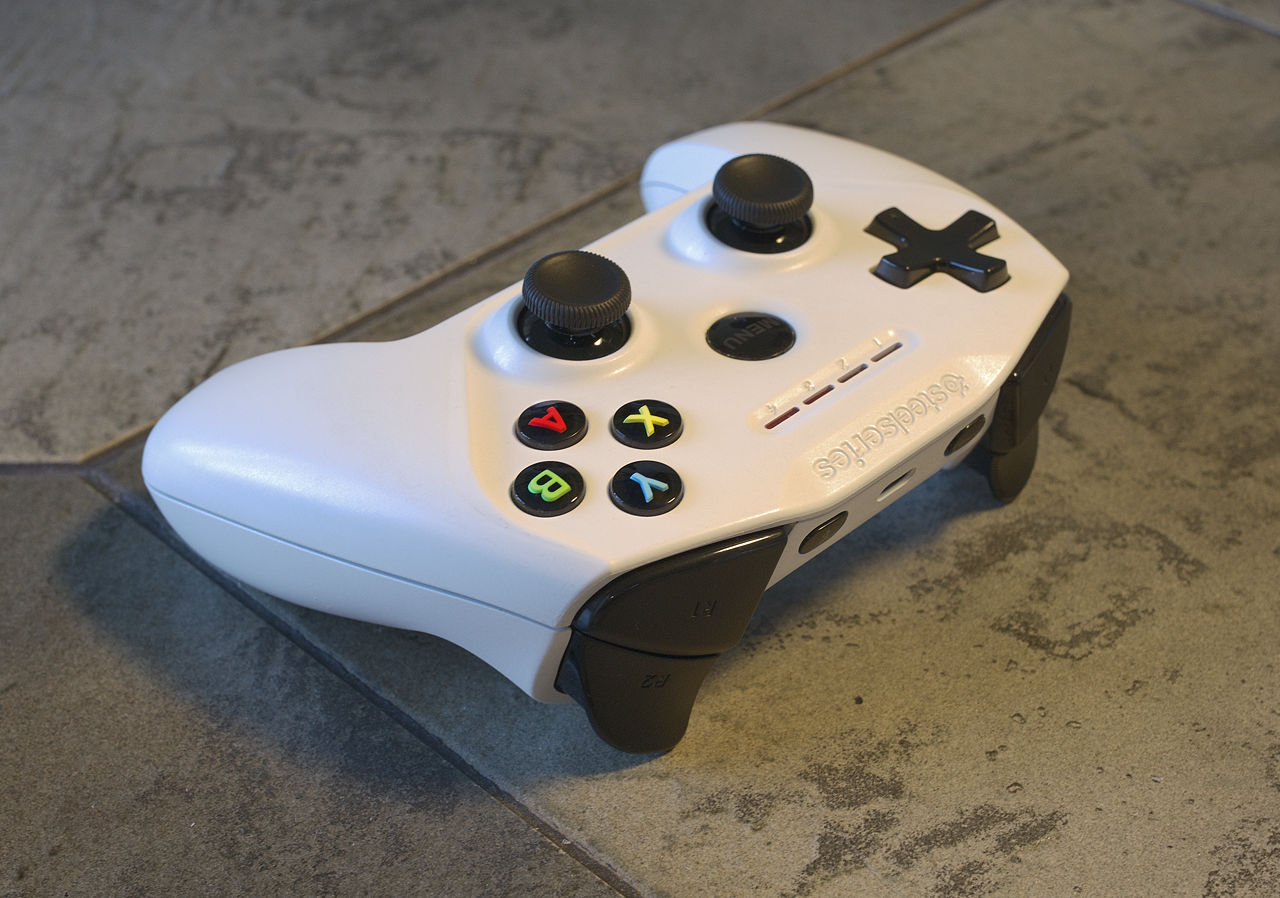 If you want a white Nimbus, you have a couple of options. You can make a trip to San Francisco, visit the Union Square Apple Store, and shell out $59. Or you could visit Amazon.com, order a black Nimbus and a can of spray paint, and make your very own white Nimbus controller. Whichever option you choose, you'll wind up with the same thing.